Financial PR agencies advise listed companies on their communications, primarily with journalists and analysts, and ultimately with investors. In simple terms, this means providing guidance on what to say, how to say it, when to say it and who to say it to. In more practical terms, this can involve drafting announcements, identifying media opportunities, answering journalists' enquiries and being a company's eyes and ears in the market.
Financial PR established itself in the City in the 1980s and, as such, is a relatively young industry. However, it has quickly evolved and there are now scores of agencies, each with different specialisms and approaches to servicing their clients.
Samantha Robbins, Director of the City & Corporate team at Redleaf Communications, one of the top ten financial PR advisers for AIM stocks, believes that small cap companies' requirements can be very different from the needs of larger firms. 'For most AIM companies, a purely financial PR solution isn't appropriate,' she says. 'Now more than ever, it's essential to be client focused and flexible: most AIM companies just don't have the budget to employ a range of PR advisers, so you have to offer a service that delivers tangible results for their business, whether that means targeting national or regional newspapers, investor focused publications, industry trade press, digital or broadcast media.  You have to be able to take a broad view and ensure all communications are aligned with business goals.'
In good times, AIM companies rely on their Financial PR advisers to shout about their successes. But in the current climate, the real test of a Financial PR adviser is how well they are able to communicate news when the market is not so receptive.
Samantha claims that a good Financial PR programme should be adaptable to deliver results in the downturn as well as in the up cycle. 'Good communication doesn't mean shouting about your achievements and keeping quiet when things get tough,' she says. 'It is essential to maintain transparency. By using the media to maintain contact with investors through more difficult times, a company can explain why performance may have deteriorated and demonstrate the steps it is taking to ensure value for shareholders. This way, investors are encouraged to focus on the long term and are less likely to offload shares at the first sign of trouble.'
The financial calendar is the traditional starting point for most Financial PR programmes, with media and analyst meetings scheduled around results statements and other statutory announcements. According to Samantha, however, the current economic situation requires a more creative approach. 'Whilst the financial calendar forms the basis of the communications programme, companies must look beyond this to build and maintain their profile, whether that means company profiles in trade and investor publications, interviews with senior executives, industry features or commentary on sector issues. If an AIM company talks to its investors only when it releases its interim and preliminary results, it will find that it is starting from scratch every six months: people are less patient now and if they don't get any guidance between results in terms of performance and progress, they will presume the worst and sell their shares.'
With everyone looking to cut costs, companies are increasingly keen to measure the results of their financial PR activities to ensure they are achieving value for money; however, making PR quantifiable is not an easy feat. With investor confidence at an all time low, using share price performance as an indicator no longer seems valid. Some agencies multiply column inches by the relative cost of advertising, applying a ratio to reflect the increased value of objective editorial coverage compared to advertising. But the ratio is arbitrary and the link can therefore be tenuous.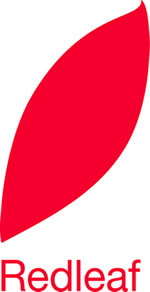 'Measuring the effectiveness of PR is an age old problem,' admits Samantha. 'Different clients want different results, so it's important to measure success by how well those results have been achieved. At a time when few people are prepared to put money into small cap stocks, one of the most useful things a company can do is to ensure that perceptions within the investor community remain positive. When we first take on a client we pick up the phone and ask people what they know and think about the company. We can then make recommendations based on facts, not assumptions. Six months or a year down the line, we conduct the same exercise and many clients are astonished by the difference.'
Samantha is categorical that one of the worst mistakes an AIM company can make is to cut back its Financial PR completely and sit out the downturn in silence. 'When people are confident to start investing again, it will be the companies that have maintained their communications that will reap the rewards,' she says. 'After all, it's about trust. Who would you be more likely to lend your money to: a friend who has kept in regular contact or a friend that you haven't heard from for the past two years?
Aimzine Comment
We are most grateful to Samantha Robbins of Redleaf Communications for her help in compiling this article on such an important topic.
As a private investor, are there any ways that the companies in which you invest could communicate better with you? Please let us know if you how you feel about PR or If you have any questions about this article please let us know and we will try to get some answers - click here
one of the worst
mistakes an AIM company
can make is to cut back
its Financial PR
completely